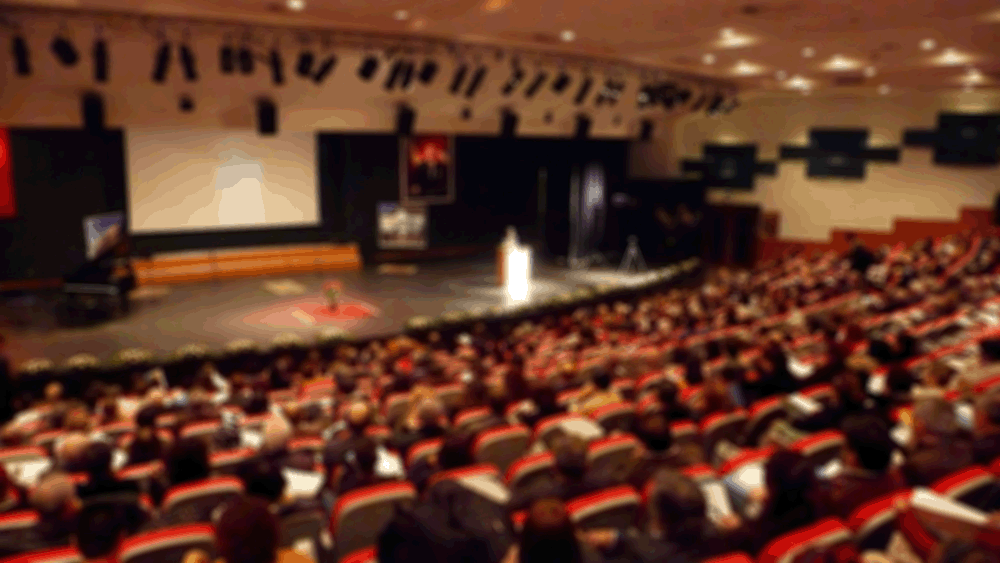 Dear all,
Delightfully, we now announce some great and important news updates regarding event of Indonesia International Low Carb Conference, held on 6th - 7th April 2019.
​
First of all, this event will be the first seminar established in Asia
that sets out its theme on Low Carb Lifestyle with well-known medical speakers both from Indonesia and International.
​
More to that, this event is highly supported by Indonesia Physicians Association (IDI) in Jakarta Region with a privilege 8 points of accreditation (SKP) special for medical practitioners attendees.
See our Credits Accreditation Letter here »
​
The least but not less important, we also announce that we move our venue to a new place, Indonesia International Institute for Life Sciences (i3L), an internationally well known institute for medical research and education. We have detailed venue's location and around accomodation informations in this page.
​
Hopefully, you can join us in this Low Carb Lifestyle breakthrough milestone event in Indonesia, the largest country in southeast Asia, toward making a step in global awareness.
Best regards,
Nur Agus (Tyo) Prasetyo
Dear All,
Dengan suka cita kami akan mengumumkan beberapa berita penting seputar penyelenggaraan acara ; "Indonesia International Low Carb Conference 2019" pada tanggal 6-7 April 2019 nanti.
​
Bahwa acara kami ini adalah Seminar Pertama di Asia yang mengangkat tema tentang pola hidup Rendah Karbohidrat dengan nara sumber para tenaga kesehatan baik dari Indonesia maupun Internasional.
​
Adapun acara kami ini didukung oleh IDI Wilayah DKI Jakarta dengan poin akreditasi sebesar 8 SKP bagi para peserta dari tenaga kesehatan.
Lihat surat SKP IDI di sini »
​
Dalam kesempatan ini kami pun mengumumkan perpindahan Venue ke AUDITORIUM I3L (Indonesia International Institute for Life sciences) dengan informasi selengkapnya mengenai tempat dan akomodasi sekitarnya telah kami sertakan juga updatenya di website kami ini.

Kami sangat berharap bisa bertemu anda semua sekalian, lewat event ini, dalam salah satu tonggak sejarah besar di Indonesia untuk bersama-sama melangkahkan kaki kita menuju kesadaran global.
Best regards,
Nur Agus (Tyo) Prasetyo
From the Event Producer of Indonesia
International Low Carb Conference 2019
Dear all,
I warmly welcome you to our beautiful Indonesia, the largest country in southeast Asia.
​
By the grace of God,
Indonesia will be hosting the first International Low Carb Conference 2019, the first Low Carb event in Asia.
​
Low Carb Indonesia, as an event organizer, hand-in-hand with Low Carb USA, will bring you guest speakers well known for their work in the Low Carb community. The upcoming event will be held on April 6th - 7th, 2019, at the Indonesia International Institute for Life Sciences (i3L), which has been acknowledged to be one of international academic institution in Jakarta.
​
We deeply appreciate the opportunity to be the host for this event, as this will become an important milestone in history. And therefore, I personally would like to invite all of you, our eager-to-learn friends, to come to Jakarta and be part of this exciting journey.
​
Now the sale of tickets for the event is officially open.
​
I hope that your coming to this event will become yourself enlightenment and justification step for practicing a low carb lifestyle.
​
Every journey has to start somewhere, and we hope you could embark on this exciting journey together with us.
AUDITORIUM 7F
INDONESIA INTERNATIONAL INSTITUTE for LIFE SCIENCES (i3L)
Jl. PULOMAS BARAT Kav. 88, KAYU PUTIH, PULO GADUNG, JAKARTA TIMUR
APRIL 6th - 7th, 2019
PRESENTED WITH GOOD COLLABORATION FROM
A STEP FOR GLOBAL AWARENESS reflects the exact spirit and motivation behind the 2019 Indonesia International Low Carb Conference.
After continuous local seminars, roadshows, discussions, classes on low carb and fasting lifestyle throughout cities across Indonesian archipelago since 2016, the international conference surely is a differentiation to have reputable international speakers paired with Indonesian high profile speakers to present their valuable thoughts in this prestigious conference. The aim is definitely to provide strong basis knowledge to support the low carb lifestyle of hundreds thousands members, commoners as well as health workers, in Indonesia... an enormous number as it grows rapidly to become the biggest health e-community in Indonesia.
​
Apart from the aim to give international views to the low carb lifestyle, this international conference will officially mark the cooperation between Indonesian low carb community, through Low Carb Indonesia, and Low Carb USA with hope to be able to learn, one from the other.

A cooperation that is highly hope to be enlarged with low carb community in other countries and ultimately to contribute to the global wave of low carb lifestyle.
What is the story behind Indonesia International
Low Carb Conference 2019?
Speakers
in Indonesia International Low Carb Conference 2019
Apa yang mendasari diadakannya Indonesia International
Low Carb Conference 2019?
SATU LANGKAH MENUJU KESADARAN GLOBAL mencerminkan secara tepat akan semangat dan motivasi di balik acara Indonesia Internasional Low Carb Conference 2019.
Setelah rutinnya diadakan seminar-seminar daerah, roadshow, diskusi-diskusi, kelas-kelas kecil mengenai pola makan Rendah Karbohidrat dan gaya hidup Puasa di seluruh kota-kota di Indonesia sejak tahun 2016, Konferensi Internasional adalah bentuk nyata sebuah perbedaan dimana pembicara internasional yang memiliki nama dan reputasi, berkolaborasi dengan pembicara terkenal dari Indonesia sendiri, untuk bersama-sama memberikan pencerahan dan pemikiran-pemikiran berharga di acara ini. Tujuan nya tidak lain adalah untuk memberikan dasar kuat secara ilmu pengetahuan untuk mendukung gaya hidup Rendah Karbohidrat, yang sudah dijalankan ratusan ribu anggota, orang awam dan juga sebagian besar tenaga kesehatan di Indonesia.. sebuah capaian angka yang sangat besar seiring dengan perkembangannya yang pesat sebagai komunitas kesehatan terbesar di Indonesia.

Terlepas dari tujuan lain (juga) untuk memberikan sudut pandang internasional akan gaya hidup Rendah Karbohidrat, konferensi internasional ini akan menjadi tanda resmi kerjasama antara komunitas Rendah Karbohidrat Indonesia, yaitu Low Carb Indonesia, dengan Low Carb USA, dengan harapan ke depannya bersama-sama bisa saling belajar antar satu sama lain.

Sebuah bentuk kerjasama yang (juga) diharapkan membesar dan bisa ditularkan kepada komunitas Rendah Karbohidrat di negara-negara lain, dan pada akhirnya akan menjadi kontribusi dalam satu gelombang besar gaya hidup Rendah Karbohidrat.
Pembicara
di Indonesia Internasional Low Carb Conference 2019